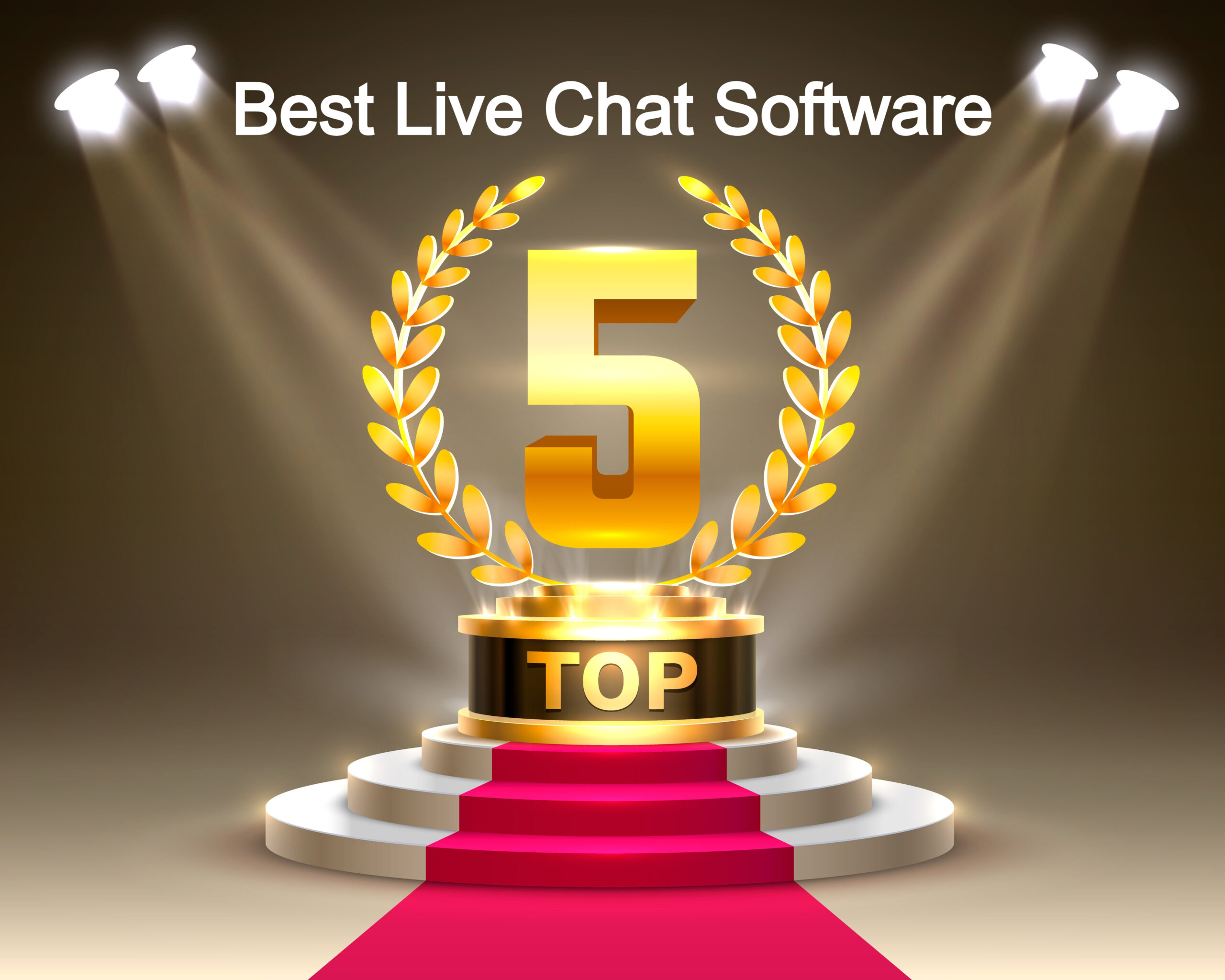 Are you looking for the best live chat software to add to your business website? Live chat software is a great way to provide customer service and help customers find answers quickly. There are many live chat solutions, but knowing which one is right for you is not easy. This blog post introduces you to Vision Helpdesk – the best live chat software for your business website. We'll explore how Vision Helpdesk can help you provide a better customer experience and help you make the most of your customer interactions.
The Features to Look for in a Live Chat Software
Live chat software is a great way to provide an easy and practical customer service experience for visitors to your business website. But with so many options, choosing the right solution for your business can be challenging.
When looking for live chat software, there are particular features you should look for to ensure you get the most out of it. Here are some features to consider when choosing the best live chat software for your business website:
Customizable widgets and chat window – Look for a live chat software that provides customizable widgets and chat windows. This way, you can customize the look and feel of your live chat window to match your website's design and branding.
Automation – Automation is an important feature to look for in live chat software. Automation allows you to pre-set responses to common customer questions, saving time and effort in responding to customers.
Easy integration – The live chat software you choose must be easy to integrate with other systems and tools you use, such as your CRM, ticketing system, and analytics platforms.
Analytics – Look for live chat software that provides detailed analytics on conversations, allowing you to track customer trends and optimize your customer service strategy.
Multi-channel support – A great live chat software should allow you to communicate with customers across multiple web, mobile, and social media channels.
Scalability – Ensure your live chat software can grow as your business grows. Choose a platform that can quickly scale up or down, depending on your needs.
Security and privacy – Make sure that the live chat software you select has robust security measures to protect customer data and ensure customer privacy.
 
The Benefits of Using a Live Chat Software
Live chat software is one of the most powerful and popular customer support solutions available today. It is used by businesses of all sizes to provide customer service, increase customer engagement, and boost sales.
The advantages of using live chat software are numerous, but here are some of the most important ones:
Increased Customer Satisfaction: Live chat allows customers to get their inquiries answered quickly and easily. Customers are less likely to become frustrated or abandon their purchase when they have the chance to speak directly with a customer service representative.
Increased Customer Engagement: Live chat encourages customers to spend more time on your website and explore your products and services. It can lead to increased sales and higher levels of customer loyalty.
Improved Efficiency: Live chat provides customers with an efficient way to ask questions and get answers, saving time for both the customer and the company.
Cost Savings: Live chat is much cheaper than traditional phone or email support, requiring fewer employees to manage.
Personalization: Live chat allows businesses to personalize customer interactions by responding in real time and providing personalized recommendations.
Having a live chat feature is essential when making sure you're getting the most out of your business website. Live chat software is a great way to improve customer service and engagement, but knowing which one is best for your business needs can be challenging. Here are some key considerations to help you choose the best live chat software for your business.
First, you'll want to look at the features offered by each platform. Features like mobile optimization, automated greetings and messages, and advanced reporting can significantly impact how customers interact with your business. You should also consider any integrations or customization options, as these will allow you further to customize the live chat experience for your customers.
Next, consider the cost of the software. Different platforms offer different pricing models, so comparing costs between providers is essential to ensure you're getting the best value. Additionally, you should research the customer service and support options provided by each provider, as this could impact how quickly and effectively your customers' issues are resolved.
Finally, look for a platform that is easy to use and offers a great user experience. Live chat software should be intuitive and simple to use so customers can quickly get answers and solutions.
The Top Live Chat Software Providers
There are many options available when it comes to finding the right live chat software for your business website. To help you make an informed decision, here is a list of the top live chat software providers:
Vision Helpdesk: Vision Helpdesk offers feature-rich live chat software with easy setup and an intuitive user interface. It includes features like an automated chatbot, real-time customer analytics, ticket integration, and more.
Freshchat: Freshchat provides a comprehensive suite of chat tools, including an in-depth analytics platform, multi-channel support, and integrations with major CRMs and other tools.
Zendesk Chat: Zendesk Chat offers an advanced live chat solution with a customizable dashboard and powerful analytics tools. It also integrates with your existing customer service software.
LiveChat: LiveChat offers a comprehensive live chat platform that includes features like co-browsing, automated responses, and team collaboration.
Olark: Olark provides a powerful live chat solution with powerful analytics tools and integrations with popular eCommerce platforms like Magento and Shopify.
No matter which live chat software you choose, ensure it fits your needs and integrates easily with your existing customer service software. The right live chat software can greatly impact your customer experience and overall success.
Final Thoughts
Live chat software is becoming increasingly popular among businesses as it provides a platform to engage with customers and help them with their queries or complaints quickly and efficiently. As the use of live chat continues to grow, so does the availability of different chat solutions, making it difficult to choose the right one for your business.