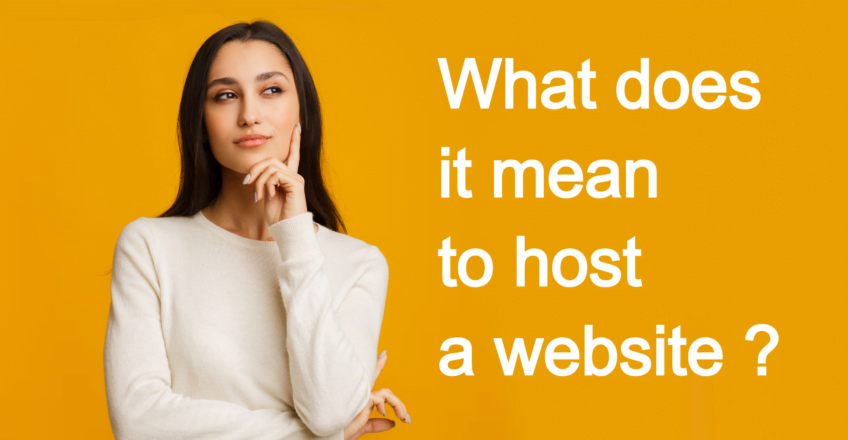 The first question that may come in our mind is, do I need a website? or will having a website benefit my business ?
Before we dive into asking ourselves if we need a website or not, it is essential to know what does website hosting mean? 
Or how to host a website ?
The answer is pretty simple. Internet allows anyone to access information from anywhere, irrespective of geographical location or timezone difference! Just open your browser in your phone or laptop and search for your desired information, and you get a list of hundreds and thousands of websites related to that topic!
These websites are hosted on servers in large datacenters, which allow you to access your desired data from a large pool of information. These websites that are accessible is possible with website hosting!
You likely click on the first few URL's displayed in your search results with your intention of discovering more information or purchasing the related product! Boom.. that is where that search converts into a potential sale, thus helping the chosen website owner to make some income online !
The same advantage can be used for your business where you can make your products more famous for your targetted customers and they can even purchase them online via your website.
In order to have a strong online presence, choosing the right domain name and an ideal hosting provider is crucial.
---
How to register domain name?
There are thousands of companies that offer domain registration. But only few of them include all the benefits such as low domain pricing, full domain access and affordable domain renewals. RShosting offers wide variety of cheap domain names and you can choose the best suitable domain by registering it with RShosting!
It may seem overwhelming, with numerous options available, each offering different levels of service and features. However, making sure your website is secure, accessible, and runs smoothly is worth the effort. This article is for sure going to help with information that may serve as a beginners guide for website hosting.
While selecting a hosting provider, it is important to consider the features and components which will support your site. Storage space, bandwidth, domain name support, and security features are all critical factors which can help protect your site from potential threats. RShosting offers both domain names and web hosting, so that you can have your domain and website hosting in one place, easy to manage and access.
In addition, picking the right hosting plan is essential. Shared plans are affordable and ideal for smaller sites, whereas Cloud VPS and dedicated hosting offer greater resources and flexibility.
Choosing the right hosting provider is crucial to the long-term success of your website. Take the time to research and gain the support and resources you need to make your site a triumph.