Cloud Storage Web Hosting with 75% Off
Order Now starting from $1.95 per month.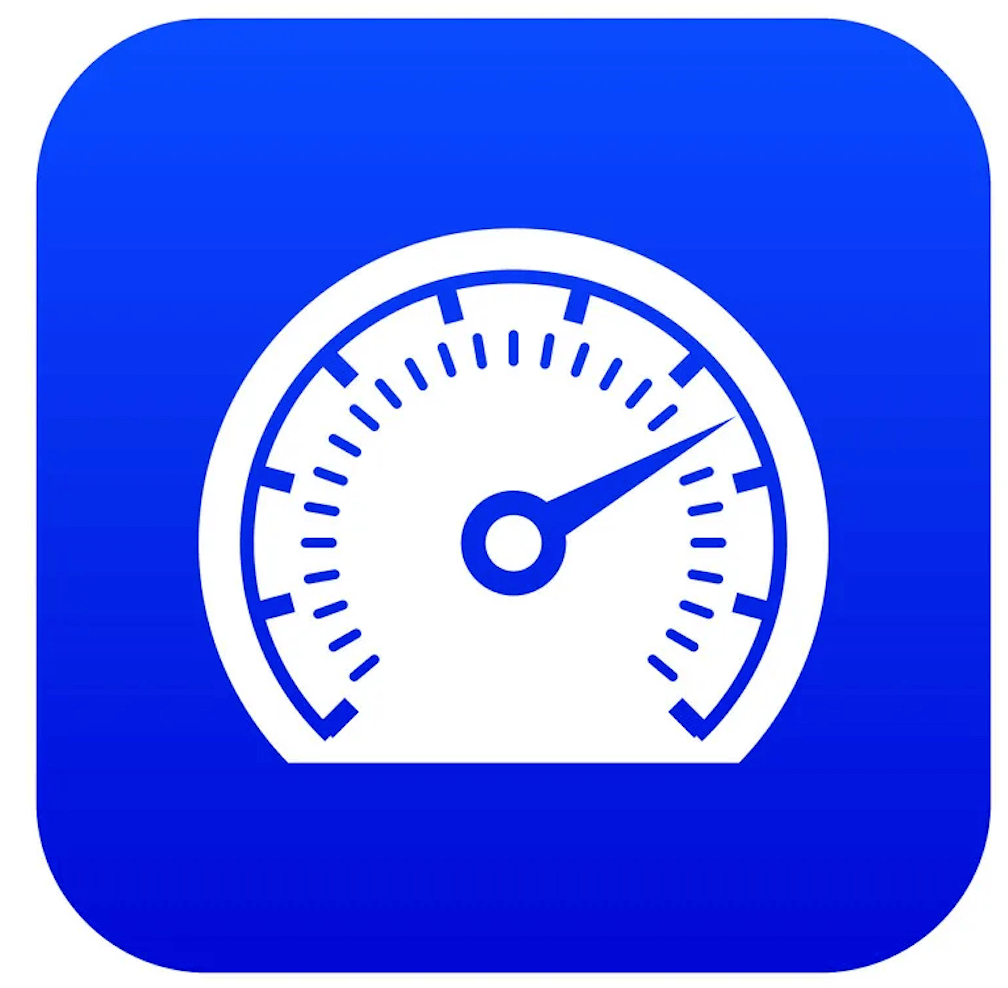 Feel the RSHosting difference !
Our Shared Web Hosting plans are backed by high-performance Cloud servers, specially designed for speed and optimal functionality. We are proud to offer our clients a solid foundation of advanced, tech-driven and robust Cloud infrastructure, powered by NvME SSD technology that delivers ultra-fast page load times, making for an industry-leading web hosting experience. Our primary focus is on providing top-tier service that aligns with our customers' needs, providing unparalleled value at a low cost. Our clients can rest assured that with us, they'll have a web hosting experience that is reliable and secures their web presence.
24/7 Friendly & Guru Support
Our team is dedicated to providing professional support that is available 24/7. We understand that your business is important to you and we want to ensure that all your needs are met. Whether you prefer to communicate via live chat or email, our customer service representatives are always ready to assist you. Our lightning-fast response times and expert knowledge will give you peace of mind, knowing that your concerns are being handled by professionals. We appreciate your business and are committed to providing you with the highest level of service possible.
Limited accounts per server
At RSHosting, we adhere to a strict policy against overselling, that ensures our servers are never overcrowded. This policy guarantees that each of our clients receives dedicated resources on shared hosting servers, which in turn delivers the best possible performance. As a professional hosting provider, we believe that prioritising the needs of our clients is of utmost importance. Our strict policy against overcrowding ensures that resources are not stretched too thin, ultimately resulting in better server stability and uptime. We are continuously committed to providing our clients with the highest levels of service and performance, and our strict policy on server overcrowding is just one of the ways we achieve this.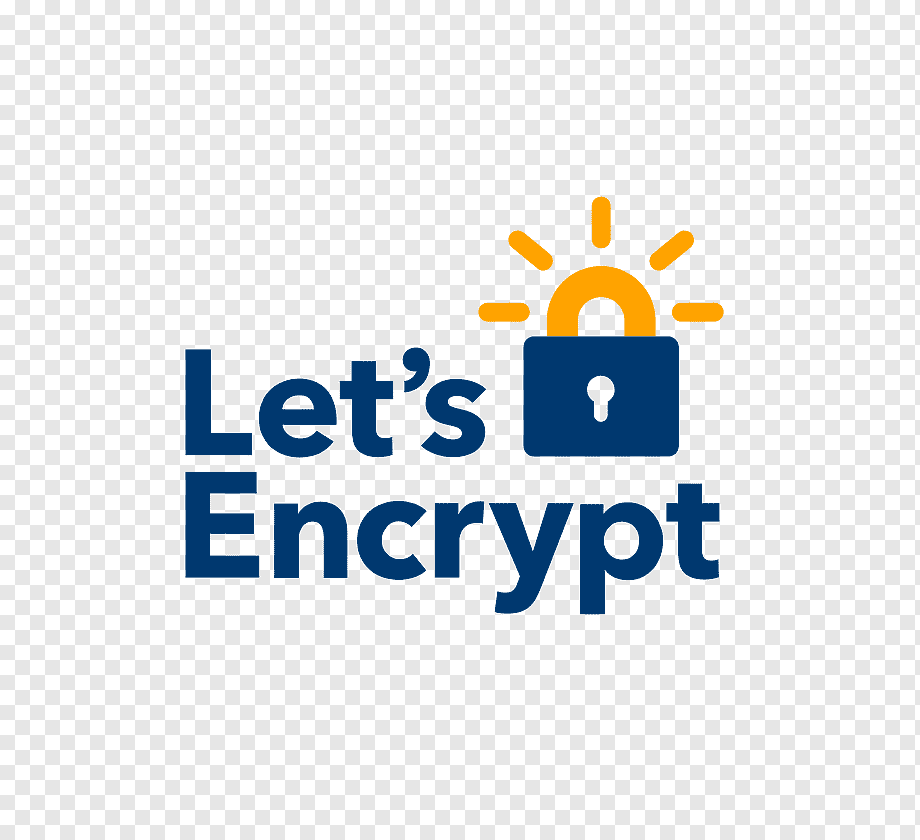 Unlimited SSL Certificates
Our organization provides a valuable service that offers free and unlimited SSL certificates to protect your website with https support. Our SSL certificates are powered by the most reputable SSL provider, Let'sEncrypt, and are widely recognized and trusted across numerous devices including desktops, mobile phones, and tablets. We take pride in being able to offer this service at no cost to our users. Protecting your website with this additional layer of security is essential in today's digital landscape, and we are happy to provide an easy and accessible solution to accomplish this important task.
All per month prices displayed are discounted prices after 3 year upfront payment, divided by 36 months. The discount is applicable only for first payment.
Web Hosting and Cloud Storage
Get reliable web hosting with 99.9% uptime, quick performance, and a 30-day money-back guarantee from our expert team. Trust us for top-quality service that goes beyond your expectations.
Turbo Cloud Starter
Our affordable web hosting is perfect for beginners and low traffic sites. With reliable uptime, user-friendly control panels, and expert support, we ensure your site runs smoothly. Whether starting or expanding online, we're here to help.
Save 75% : Coupon FALL23
From only
£ 1.95
/month
$ 1.95
/month
FREE Domain Name
1 WebSite
5 Subdomains
Unlimited NvME SSD storage
Unmetered bandwidth
99.9% Uptime Guarantee
1 CPU Core
1 GB RAM
10 MB/s Disk I/O
PHP Worker Process : 1
15 Entry Processes
100 Total Processes
200000 Inode Limit
Suitable for 10,000 monthly visitors
Free SSL Certificate
HTTP/3 Accelerated
Free CDN choice of CloudFlare or Quic.cloud
CloudLinux powered
LiteSpeed LsCache accelerated
Imunify360 Proactive Defence
One-Click App installer for 400+ apps
Daily Offsite Backups
Order Now
Order Now
Popular
Turbo Cloud Intermediate
We offer reliable UK web hosting for small to medium businesses featuring secure, high-performance hardware and technical support. With flexible pricing, you can focus on running your business while we handle the technical details.
Save 75% : Coupon FALL23
From only
£ 2.95
/month
$ 2.95
/month
FREE Domain Name
5 WebSites
50 Subdomains
Unlimited NvME SSD storage
Unmetered bandwidth
99.9% Uptime Guarantee
2 CPU Core
2 GB RAM
20 MB/s Disk I/O
PHP Worker Process : 2
30 Entry Processes
100 Total Processes
400000 Inode Limit
Suitable for 25,000 monthly visitors
Free SSL Certificate
HTTP/3 Accelerated
Free CDN choice of CloudFlare or Quic.cloud
CloudLinux powered
LiteSpeed LsCache accelerated
Imunify360 Proactive Defence
One-Click App installer for 400+ apps
Daily Offsite Backups
Order Now
Order Now
Turbo Cloud Expert
High performing web hosting plan for premium web hosting experience. It's customizable and scalable to adapt to your business needs. Our engineers use cutting-edge technology for your website hosting and provide high-level technical expertise.
Save 75% : Coupon FALL23
From only
£ 4.75
/month
$ 4.75
/month
FREE Domain Name
Unlimited WebSites
Unlimited Subdomains
Unlimited NvME SSD storage
Unmetered bandwidth
99.9% Uptime Guarantee
4 CPU Core
4 GB RAM
40 MB/s Disk I/O
PHP Worker Process : 4
50 Entry Processes
200 Total Processes
500000 Inode Limit
Suitable for 100,000 monthly visitors
Free SSL Certificates
HTTP/3 Accelerated
Free CDN choice of CloudFlare or Quic.cloud
CloudLinux powered
LiteSpeed LsCache accelerated
Imunify360 Proactive Defence
One-Click App installer for 400+ apps
Daily Offsite Backups
Order Now
Order Now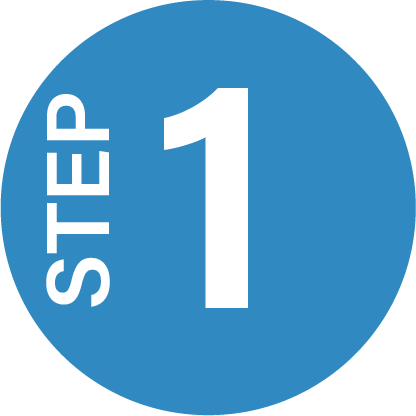 Sign up
Sign up with our Cloud Dedicated Server to choose the best hosting plan that fits your requirements!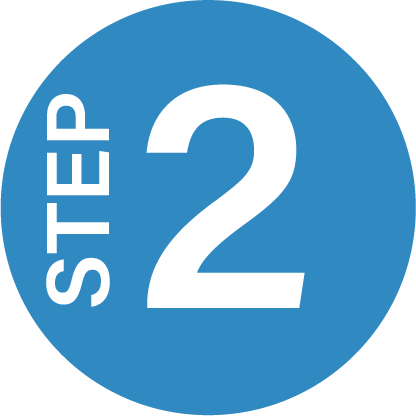 We offer free migration from your old server to our server.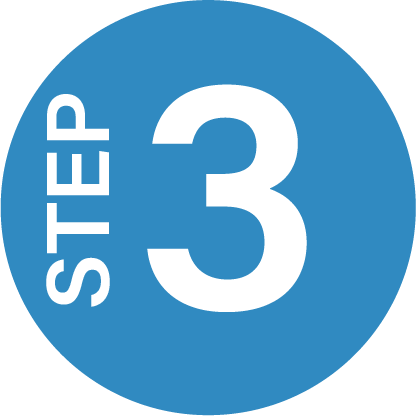 Verify migrated data
Once our migration specialists complete your data migration, you just need to verify if everything is as expected!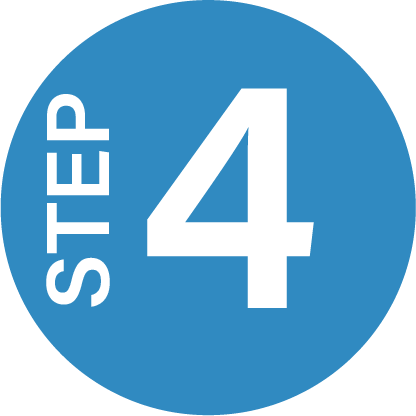 Update DNS
The final step where you need to update DNS and change nameservers for your websites, so that they resolve to our servers!
Switch to RSHosting, effortlessly - in 4 easy steps !
At RSHosting, we are pleased to offer a complimentary and efficient migration service that will help you save time and reduce costs. Our team of professionals will seamlessly migrate your site without causing any downtime in less than few hours. You can relax and depend on us to get the job done. Allow us to help you take advantage of this opportunity to simplify your migration process while you focus on other important tasks.
No matter if you have a single website or a bunch of websites, our dedicated migration speciliasts will migrate your data including files, databases, email accounts etc to our servers, free of cost!
You can submit your free migration request by filling up our migration request form.
Why choose RSHosting as your web hosting provider?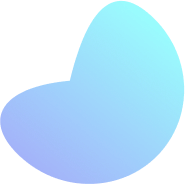 World Class Hosting Solutions for Everyone





RSHosting is dedicated to offering reliable and high-performance cloud web hosting services. Our platform is built on high-speed NvME SSD Cloud servers that are purposefully designed to deliver web content quickly and securely.
We understand the importance of page loading time in SEO, especially with the increasing number of internet users using mobile devices with lower bandwidth. Our multiple servers located in different locations give you the flexibility to choose where your content is stored and delivered from, ensuring that your website is quickly accessible to local viewers and increasing your search ranking.
Regardless of your website needs, whether it is personal or business-related, large or small, RSHosting can help you achieve your goals. We welcome all customers and our platform is designed to support you and your business as it grows.
We pride ourselves on delivering top-notch web hosting services, coupled with exceptional customer support. Our team is available 24/7 via email and online chat, to offer prompt and efficient assistance.
For our UK-based clients, our UK web hosting service provides excellent value, with local deployment and UK servers for optimal performance. We provide simple and affordable blog and CMS hosting plans with numerous extras, including a free website builder, free SSL certificate, and one-click installers for over 450 applications, including WordPress, Joomla, and Drupal.
With many years of experience in all types of web hosting, we offer customized solutions to meet your unique needs. We have numerous happy customers worldwide and strive to add your name to our satisfied clientele. Trust RSHosting for top-of-the-line web hosting that doesn't break the bank.
What do our customers say?
Have you heard about our fantastic customer reviews? We are so proud to say that our customers love us for the great quality services we provide.
Their testimonials speak for themselves and we are thrilled to have their support.
Phillippa
Excellent customer service
I have been a customer of RS hosting for a few years and have always found them really helpful. I recently had a more complicated problem with some over billing that had happened by mistake. Rs hosting went out of their way to sort out the problem speedily and efficiently. They made sure that the problem could not be repeated in the future and went to great lengths to sort it out. They made sure we were not out of pocket and even gave us a one off deal that really helped out with our set up going forward. This made up for any confusion and inconvenience so I ended up a very happy customer. Thank you RS hosting and Sam for being amazing!
Duncan Price
Recommended Hosting
We have been with RS Hosting now for over 13 years and get on great with the guys, I believe as we have so many sites hosted that together we have been able to make both of our services stronger as we are quite demanding as a web organisation and have to really put RS through their paces. They now know what we require and how to make everything as smooth as possible.We have dealt with other hosting companies and the support time can run into days, I have to say with RS that there support is normally within the hour and they will stay on the issue till complete.
Chris
Fast and Efficient
I ask for a particular item to be installed in my CPanel and it was done in a flash by Ravi. thank you Ravi. Great people there who do a wonderful job of keeping us all going. Excellent Service.
Anshita Shrivastava
Excellent Service and price
We have been using RsHosting for more than a year now, and they have never let us down. Very good technical support & fits in the budget & hosting requirement. Highly recommend.

Shailesh Kumar
Extremely satisfied
I am a software engineer and have experience around 15 Years, I have never came across a support team like RsHosting, they are JUST AMAZING in respect of:Knowledge Speed Problem Solving Helping and what so not.They are just ready to help 24X7 with the same zeal. I will recommend even when I take next birth on the earth. Any support team should be like RsHosting
Jeff Cook
Fast hosting
I've been with RS Hosting for a few years now, and although I've not had cause to raise more than two or three tickets, they've always been very fast and effective at dealing with my problems. I had thought that as they charge so little for web hosting that support might be the weak point, but not so, I thoroughly recommend them.
Jason Weir
Fast servers and fast support
I have been with Rshosting for quite some time now and they have the best hosting as I know. Super fast servers and incredible uptime for my website. What else can I ask for! And not to forget, their excellent support just adds cherry to the icecream!

Ansh
Excellent Service!
Excellent Service!! Never seen such a prompt response from any company. We get lot of help on any technical issues too. So they are not just the hosting provider but comes with a full package of all the technical support. We have already got few domains & different hosting plans with them, We are going to transfer more domains to RSHosting from other providers. I did a lot of google search before I could find the best hosting packages in my budget. I would highly recommend them.
Mostafa Beig
Decent uptime hosting
I got a UK managed cpanel vps with Rshosting in Nov 2012 and since then have been extremely happy with them. They have an amazing support... with my tickets replied quickly and with detailed explanation as what did they do to fix the problem. I have not experienced any such downtime for my vps with them, except any for scheduled server maintenance which is notified in advance.I would highly recommend these guys for their excellent hosting and support.
Kyriakos
Great hosting and support!
Stephen is awesome at his job, he solved all my issues and took care of my concerns in a timely and professional manner! Highly recommended hosting; their support is awesome as well!
Tony
Incredibly fast and super hosting company
I have been with RShosting since almost 6 years now and have only good things to say about their fast servers and super fast support. Happy to be with them and will keep recommending them.
Alan Cole
Customer of RSHosting for more than 18+ years
I've been hosting with RSH for at least 18 years now. When I first went with them they had by far the best support I'd ever witnessed. Things did change for a while once they were taken over by a bigger company but once again the support is top notch and they are always trying to help.
Dennis
A quick reply regarding my ticket
A quick reply regarding my ticket. The response from your support team was excellent, very quick (especially in these times) and answered my query fully.ThanksDennis
Bob
Excellent service + tech support.
Excellent service. Problem solved within 30mins with great communication and tech support throughout. Great to know there's a very reliable team running the show in the background. Thanks!
Info SAPLSMW
Seriously the best bang for the buck.
Ridiculously low price and great tech support. SAPLSMW has been a loyal customer for 9 years and would not consider moving to another provider.
Alex Mead
Very helpful support
Very helpful support, been with them for few years now. if i have an issue then they are quick to respond on live chat and help resolve issues.
QUACH VU
Instantly response, solving issue quickly.
Instantly support, help resolve quickly even with complicated issue. Highly recommend. Thanks. Steven.
The next Messi
Excellent customer service
Excellent customer service, always very prompt to respond to emails and very quick to resolve any problems.
P Hoff
Excellent service as always
As always , support has been outstanding.I would definitely recommend RSHosting.Their servers are super speedy. Queries are attended & resolved without any delay.You can rely on these guys. Bingo ...:)

Hossam Mabrok
Fast and qualified support team
Fast and qualified support team. Thank you all.
Jason
Fast servers and fast support
Fast servers and fast support! I just love them!!
M Badman
Highly Recommended
I have been using these guys since more than couple of years & have always been satisfied with their fast servers & excellent support.Highly Recommended.

Angelo Bandiziol
Very competitive hosting provider!
Very competitive hosting provider with affordable price plan and A+ customer service. Definitely recommended!
Peter P
Amazing Host
Excellent & Fast Support with Superspeed servers.
Lovely Rakesh Dhalaria
Excellent Support !!!
Excellent Support and truely fast hosting.
Frequently Asked Questions
We are regularly rated 5 stars by our customers and with over reviews on Trustpilot and Facebook,
see for yourself why you can trust us to power your website.
RSHosting recent blog posts