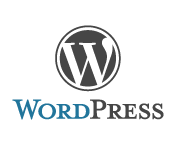 The most popular CMS (content management system) and available free of cost with tons of features include Wordpress as the leading website cms solution. WordPress is the most user-friendly CMS application that allows you to create a great website or a blog, without you having enough knowledge about programming and HTML coding etc. The free WordPress tool can be installed on our servers with just a couple of clicks, and you are all set to start designing your own website with the most dynamic tools, making your website feature rich and with the beautiful layout.
Our affordable and cheap hosting  solutions allow you to install and configure WordPress on Linux and Windows servers hosted in UK and US datacenters. We offer user-friendly cPanel control panel powered with the Softaculous application, that allows you to install and configure WordPress on your website with just a couple of clicks, no matter if you do not have experience with PHP and MySQL coding language. Our best WordPress UK web hosting solutions, not only help you configuring your websites or blog, but also help you manage them further with the most user-friendly experience via web-based access. Our best Wordpress Hosting UK services include features such as easy to use applications and themes; robust and dynamic plugins, powerful widgets etc, which gives an end user a wonderful experience to develop a great looking blog with no knowledge of website design and development.
WordPress Web Hosting Features:
Simple and easy to use control panel with tons of website designing features
Unlimited free and paid attractive wordpress themes, that give your website a professional layout and design
Unlimited and user-friendly plugins that make website management easy and simple
Powerful and robust widgets that adding dynamic features to your website, without you having to code anything.
Unlimited support from hardcore designers and developers via WordPress community and forums for advanced development and advice.
UK WordPress Hosting

USA WordPress Hosting