Cloud SSD Web Hosting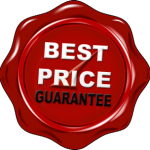 Hosting Websites for more than 10 years, RSHosting offers cheap web hosting with a choice of cPanel hosting and Windows Web Hosting, in UK and USA data centers. An ideal website hosting solution for personal or hobby websites, E-commerce Business websites, blog website hosting (WordPress WebHosting), CMS web site hosting (Joomla, Mambo, Drupal, Phpnuke etc); our cheapest web hosting plans come with a sitebuilders to design your websites in just a few minutes.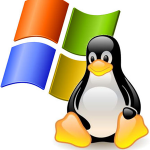 All cPanel web hosting plans come with free Softaculous that allows you to install 256+ website applications with just a few clicks, while Microsoft Windows Hosting plans are powered with Windows ASP, ASP.NET and MsSql and MSAccess databases. With our "Ecommerce Web Hosting plan", we offer free dedicated IP, free domain name and free SSL certificate which will help you to setup your own shopping cart in less than 10 minutes. You can setup your own E-Commerce store using Oscommerce, Magento, phpcart, CubeCart, TomatoCart etc, with our one click application installers.
Shared Web Hosting Features :
Linux cPanel Web Hosting
Choice of UK and US datacenter
Centos 6.x (64 bit) with Ksplice
Cloud SSD Servers
cPanel latest (Release) with Softaculous
Apache 2.2.26 with nGinx + Varnish accelerator
Unlimited POP3 Email accounts
Online Webmail and FTP
Unlimited Subdomains, Addon or Parked Domains
PHP 5.4.24 with suphp
Perl 5.10.1, Ruby on Rails, MySQL 5.5.34, PostgreSQL
Unlimited Mysql or PostgreSQL databases
CloudFlare compatible shared hosting
99.9% Uptime guarantee
30 day money back guarantee
Free Managed CDP (Idera) Backups with 5 day retention
Free data migration from your old host to our servers
Windows Plesk Web Hosting
Choice of UK or US datacenter
Microsoft Windows 2008 Server
Cloud SSD Servers
Parallels Plesk 11.0.9 for Windows
Microsoft IIS 7.5 Web Server for Windows Hosting
Unlimited POP3 Email accounts
Online Webmail and FTP
Asp.Net 2.0 & Asp.Net 4.0 with MSSQL 2008
Choice of PHP 5.2.17 or PHP 5.3.21 or PHP 5.4.11
Perl v5.10.1, Python 2.6.5.12, MySQL 5.1.56
Unlimited MSSQL & MySQL databases
CloudFlare compatible shared hosting
99.9% Uptime guarantee
30 day money back guarantee
Free Managed CDP (Idera) Backups with 5 day retention
Free data migration from your old host to our servers
To know more about the difference in Linux web hosting and Windows web hosting, please click here : Linux hosting Vs Windows hosting

Choice of UK and US datacenters with Linux cPanel and Windows Plesk hosting
UK Datacenter cPanel

UK Datacenter Windows

US Datacenter cPanel

US Datacenter Windows
Control Panel Demo
Linux Hosting cPanel Demo
Windows Hosting Plesk Demo