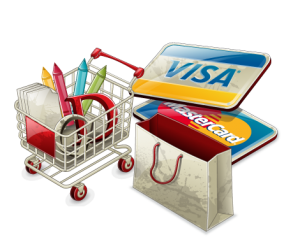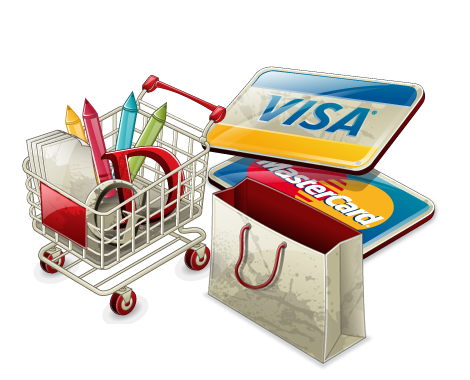 Internet is no longer limited to hosting websites for your company or organisation. The power of Internet and online marketing have made it possible to take your business to next level and have your own online shopping cart or in other words, the online store ready! RSHosting offers unique and secure Ecommerce hosting plans, that allow you to create your own online store and display your products, integrated with your payment gateway and merchant account. We focus in giving our customers top quality, flexible and customized Ecommerce hosting UK and US Ecommerce hosting solutions on Linux and Windows servers at affordable prices. All this is possible at RShosting with just a few clicks from your control panel. Our user-friendly control panels offers the best Ecommerce web hosting in UK and US datacenters on Linux and Windows servers.
All our UK eCommerce hosting plans and US eCommerce web hosting plans are powered with the most user-friendly control panels such as cPanel + Softaculous for Linux and Plesk for Windows respectively. Once you have ordered our ECommerce web hosting plan, you can install popular shopping carts such as Magento, osCommerce, CubeCart, phpShop, PrestaShop, Zen Cart & more with just a couple of clicks. The user-friendly control panel, further allow you to configure your shopping cart, display your products and configure your payment gateways with such an ease that a noob can do it less than 15 minutes. We do not stop here helping you configuring your online stores.. We also offer FREE dedicated IP and SSL certificate which you can install on your Ecommerce online store, thus making it trusted and secure for your online customers to buy your products.
E-commerce Hosting Spotlight Features :
Choice of UK and US datacenter
Choice of Linux cPanel and Windows Plesk servers
Choice of Ecommerce ready -> Shared Servers, VPS (Virtual Private Servers) or Dedicated Servers
Setup your own online business and Shopping cart in less than 10 minutes
Free Dedicated IP and SSL certificate
PCI Compliant Ecommerce Web Servers
250+ Free 1-click installable Scripts powered by Softaculous
Optimized WebServer with Apache+Ngnix for lightning fast browsing speed
Compatibility with Magento, osCommerce, CubeCart, phpShop, PrestaShop, Zen Cart & More!
UK E-commerce cPanel

UK E-Commerce Windows

US E-Commerce cPanel

US E-Commerce Windows