RSHosting specializes in offering affordable, reliable and secure – turnkey UK reseller web hosting and US reseller web hosting solutions.
With a choice of Linux and Windows servers hosted in state-of-art datacenters, our reseller web hosting solutions are ideal for start-up web hosting companies and designers, or those who prefer to concentrate on providing a service without having to worry about investing in costly hardware or server maintenance.
Linux Reseller Hosting plans are powered with the most user friendly Reseller WHM cPanel control panel, while Microsoft Windows reseller hosting plans come with the popular Parallels Plesk control panel, allowing you to manage your end user customer accounts. To know more about the difference in Linux web hosting and Windows web hosting, please click here : Linux hosting Vs Windows hosting
Reseller Hosting Features :
Choice of UK and US datacenter
Choice of Linux and Windows Servers
Quad Core Ksplice Powered Servers
128 GB RAM & RAID10 Mirrored Drives
1000 Mbps Uplink Connectivity
Free WHMCS billing system
Free SSL Certificate
Free Private Nameservers
Free Softaculous one click installer
Free Rvsitebuilder & Rvskin with Linux
Free Dedicated IP's
Free ENOM Reseller account
Free End User Support
Managed Backups with 5 day retention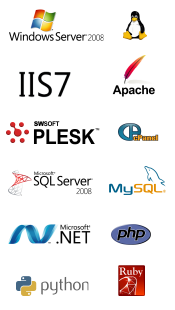 Choice of UK and US datacenters with Linux WHM cPanel and Microsoft Windows Plesk reseller hosting
UK cPanel Reseller Hosting

UK Windows Reseller

US cPanel Reseller Hosting

US Windows Reseller
Contact us
to get
HUGE Discounts and Offers
with Annual, Biennial or Triennial billing cycles.
Control Panel Demo
Reseller WHM cPanel Demo
Reseller Parallels Plesk Demo