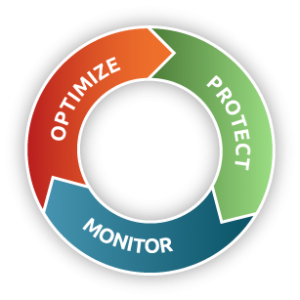 Our optimization products provide you with low cost, easy ways to increase sales and keep your customers while establishing valuable recurring revenue streams. Integrate these products into your site with the API, offering them on your Instant Reseller storefront, or directly managing them in the reseller control panel.
Our Website Optimization features :
Mobile Website Creator
Add Content to your Website
Get Your Business Listed
Pay Per Click Advertisement
Create Your Mobile Websites in minutes
goMobi makes it easy to appeal to the majority of users now browsing the Web on mobile devices like phones and tablets. Squeeze everything from your full site into a mobile version optimized for thousands of devices. Include extras like maps, online deal coupons, and the ability to call you with one touch.
Add Content to Your Site
If your site doesn't engage your audience, they might never come back. RichContent is the quickest, easiest, and most affordable way to liven up your site with articles, videos and other content your visitors care about, keeping them on your site and coming back again and again.
Get Your Business Listed
Boost your website's hits with Business Listing. With Business Listing, in minutes you advance your search engine rank and list your website in a popular online directory viewed by thousands every day. Business Listing also provides a new traffic source by driving visitors to your website from a Whois search.
Pay Per Click Advertisement
Now it is more affordable than ever to bring traffic to your website. With Traffic Generator, you get 100 GUARANTEED visitors per month to your site through easy-to-use advertising campaigns that have high exposure with quality traffic sources. Whether you're new to search marketing or an old pro, Traffic Generator allows you to start driving guaranteed traffic to your site right away.