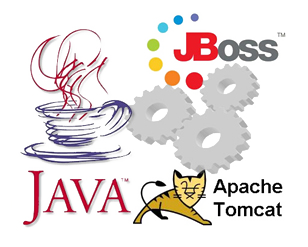 Since 2003, RSHosting has been a leader in commercial web hosting and has developed a premium web hosting platform that extends up to Java Servlet 3.0 and JSP 2.2 functionality through an industry-standard shared deployment of Apache Tomcat 7. Unlike other Java Servlet/JSP engines, Tomcat has been designed from the ground up for high-performance CentOS Enterprise Linux web servers like those in use here at RSHosting.com.
With a choice of UK and USA datacenter, every Java hosting package offered by RSHosting looks to combine power, flexibility and competitive pricing. With our Tomcat MySQL hosting packages we offer JVM (Java Virtual Machine), Java Server Pages (JSP), Servlets, and Servlets Manager. All our sites run on our Java hosing platform configured for optimum performance using Java 1.6, Tomcat 7, MySQL 5, Apache 2.2 and web application frameworks such as Struts, Hibernate, Cocoon, Ant, etc.
Our support engineers are available at your service 24/7/365 our web hosting plans are backed by an iron-clad 30 days "no questions asked" money back guarantee! If you're unsatisfied with the service level for whatever reason – cancel within 30 days and you get 100% full refund against your web hosting service.
Tomcat Java Web Hosting Features:
Tomcat 7
PHP 5.3.x
MySQL 5.1.x
Perl 5.8.8 Modules
UK Tomcat Java Hosting

USA Tomacat Java Hosting