Which company offers the best quality web hosting at affordable prices? Is a question that we often come across on public forums or discussions and threads.
However, before we get to know about one such quality hosting company, it is necessary to understand, what does quality hosting mean? Does its definition vary from individual to individual? Is there any standard of measurement that will define quality web hosting?
While the answers may really vary from person to person, we may term a company as quality web hosting company which qualifies on several aspects as discussed below: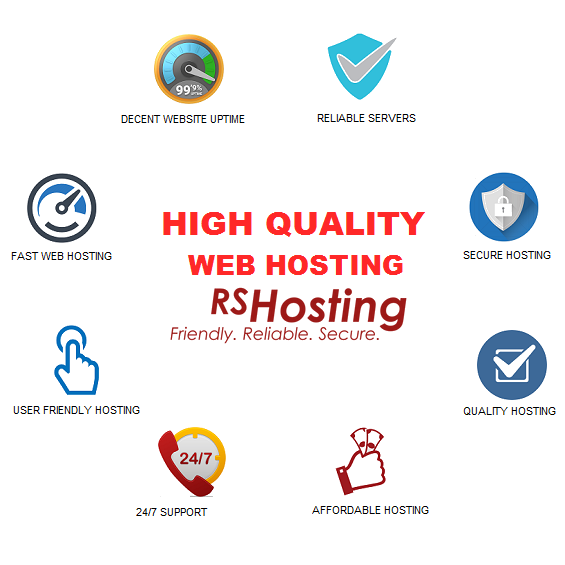 Fast Web Hosting Company : It is necessary that your website loads fast in browser with decent browsing experience for your visitor. A company offering quality web hosting services, will not compromise with the quality of web hosting services delivered, and will not over-fill your servers. In a greed to squeeze more profits, web hosting companies often over-fill their servers by overselling their resources, which results in overloaded and sluggish servers. If you want your websites to load fast in browser, always make sure to signup with a hosting company that prefers quality before their profits.
Website Uptime : Web hosting companies that oversell their servers often face constant and frequent problems such as overloaded servers, interrupted and timed out services for their websites, server downtime etc. Your website has a right to stay up without any downtime. A website being down, means you as a customer losing your business. Web Hosting companies often promote 99.9% uptime, but how many of them are actually able to deliver this uptime? At RShosting, we promise 99.9% uptime guarantee, while have successfully being delivering 100% uptime since last many years.
Reliable Hosting : Is your website hosted with a reliable web hosting company? Reliable Hosting can be termed as a company that has state-of-art infrastructure for their servers with regular backups and troublefree servers. Imagine your web hosting company informing you that their server has crashed and they do not have the latest backups available for your website..! Can you imagine the loss you may face not only in terms of revenue but also for the time and efforts you had to build your website..! We at RSHosting were able to understand the importance of "Reliable" web hosting services, and we made sure our hosting meet all their benchmark.
Secure Hosting : Hosting with a web hosting company that faces frequent security issues such as their servers getting compromised, attacked by DDos etc is not at all dependable for your business websites. RShosting keeps its servers up2date, protected with the most secure and reliable firewall's and filters. We offer the most secure shared environment on our servers, which helps us retain the most secure web hosting company in market.
Quality Hosting : The web hosting quality depends on several factors such as the quality of network connected, the quality of hardware and servers in use, the data redundancy options in place, the performance and speed of web hosting services delivered etc. Companies that compromise with their server or network hardware and prefer profits before their quality of services, often end up with the frequent server downtime issue and complaining customers. RShosting, on the contrary, prides in offering the best quality of web hosting services with premium servers and hardware quality, designed with advanced RAID options, offering the best data redundancy.
Affordable hosting : As a website owner, you need to concentrate of several factors of your business, and at the same time need reliable web hosting for your website. A company that offers budget web hosting services, affordable to your pocket and qualifying on security and reliability is the ideal choice for your business website. At RSHosting, we have plans starting form as low as 1.25 per month, making it affordable web hosting for everyone.
24/7 Support : Imagine your website being down and there is no one to contact on Sunday early morning at 3:00 am? You sure going to lose all those visitors and emails during that time, isn't it. At RShosting, we love spoiling our customers with the most friendly, fast and experienced support, available by means of Live Chat and Email, 24/7. Yes you are most welcome to contact us on Christmas or New Year eve, and you will have one of our human support to chat with you, trying to help you 🙂
User Friendly Hosting : You as a customer need to focus on your business and website, and of-course do not have time to learn with complex server end management. At RSHosting, we have the most user-friendly control panels that allow our users to manage their websites with just a few clicks. Imagine, you want to design a website using WordPress Hosting and do not have enough time or knowledge to design. Our easy-to-use control panel will allow you to install WordPress or Joomla Hosting or Drupal Hosting and 396+ such applications, with just a few clicks. You need not have any advanced knowledge about Linux or Windows operating system. All if you can operate any computer on your end with internet, our user friendly control panel should just be like a piece of cake for you to manage your website.
At RShosting, we strive hard to offer the best quality of web hosting services a the most affordable prices, budget friendly for your pocket. For more information about our cheap web hosting services, please visit https://www.rshosting.com/web-hosting/