Are you looking for an alternative to MySQL database web hosting?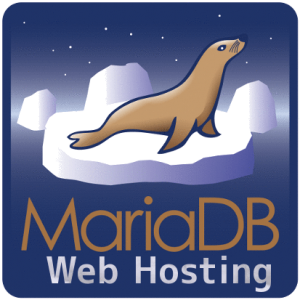 Then MariaDB is the right choice for you. MariaDB is an enhanced, drop-in replacement for MySQL and is developed by the MariaaDB community. It maintains its own set security patches on top of MySQL's.
MariaDB is kept up to date with the latest MySQL release from the same branch and in most respects MariaDB will work exactly as MySQL. All commands, interfaces, libraries and APIs that exist in MySQL also exist in MariaDB. There is no need to convert databases to switch to MariaDB. MariaDB is a true drop in replacement of MySQL! Additionally, MariaDB has many nice new features that you can take advantage of.
RSHosting is glad to be the only web hosting company offering MariaDB database hosting support with our web hosting plans. You can now have your websites developed with MariaDB database support with the help of our cloud web hosting vps servers available in UK and USA datacenters.
Deploy your MariaDB database cloud vps with a choice of UK or USA datacenter and get your website ready!
MariaDB UK Cloud VPS Server
Build your UK Cloud Server now, starting from
£50 /month or £0.69 /hour.
Configure Now
MariaDB USA Cloud VPS Server
Build your US Cloud Server now, starting from
$50 /month or $0.69 /hour
Configure Now
Contact us
to get
HUGE Discounts and Offers
with Annual, Biennial or Triennial billing cycles.