CDP Managed Backups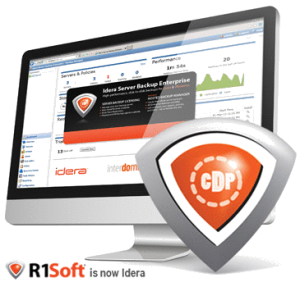 Idera R1Soft CDP Backup Solution – It's Better! It's Faster! It's Cheaper!
Continuous Data Protection is very important as data loss can be irreversible and causes a business thousands of financial loss. To avoid such crisis, RSHosting offers Idera R1Soft CDP Backup Solution, a cutting-edge backup technology that ensures that all your data including OS, Applications, files and Emails are backed up. To protect your data, R1Soft takes incremental backups through replication and synchronization at block level.
RSHosting has made significant investment to offer the revolutionary backup technology, Idera R1Soft CDP Backup Solution free of charge for Shared Hosting & Reseller Hosting Clients.
VPS Hosting, Cloud Hosting and Dedicated Server Customers can buy, Idera R1Soft CDP Backup Solution at nominal price.
Order Now
Maintain your Backup Copy
Idera R1Soft CDP Backup Solution takes incremental backups continuously on a secured secondary server which can be used for restoration during emergency. Switch back to old data from backup just by few clicks.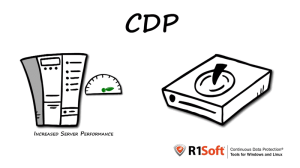 Disaster Recovery Solution
With R1Soft, users can maintain multiple backup copies with your desired backup retention schedule, which ensures that your data is backed up, protected and can be used for restoration if your website is hacked, data loss by accident or unintended modification.
Fast Continuous Backup
Idera R1Soft CDP takes incremental backups which means that only changed files will be backed up. R1Soft takes backup of the changed sectors on the disk before the last created backup which reduces overhead and does not interrupt server I/O process which means fast server.
Easy To Manage
R1Soft Backup Tool is just one-click away from you. R1Soft Backup management tool is installed on the server which is readily available in your control panel. Login in your control panel, locate R1Soft Logo and click on it to start managing your backups.