This tutorial will guide you about how to install WordPress on our server with LiteSpeed cache (LsCache) enabled during installation.
Install and create your wordpress website in less than 5 minutes with us at RSHosting.
1. To install wordpress, you first need to signup to any of our "Cloud Web Hosting" plans or "Managed WordPress Hosting" plans.
2. You will then gain access to your RSHosting portal, from where you can login to your cPanel. Please refer our tutorial "How to login to cPanel" to gain access to your cPanel.
3. In your cPanel, please scroll down and click on "WordPress" icon which is listed under "Softaculous"section.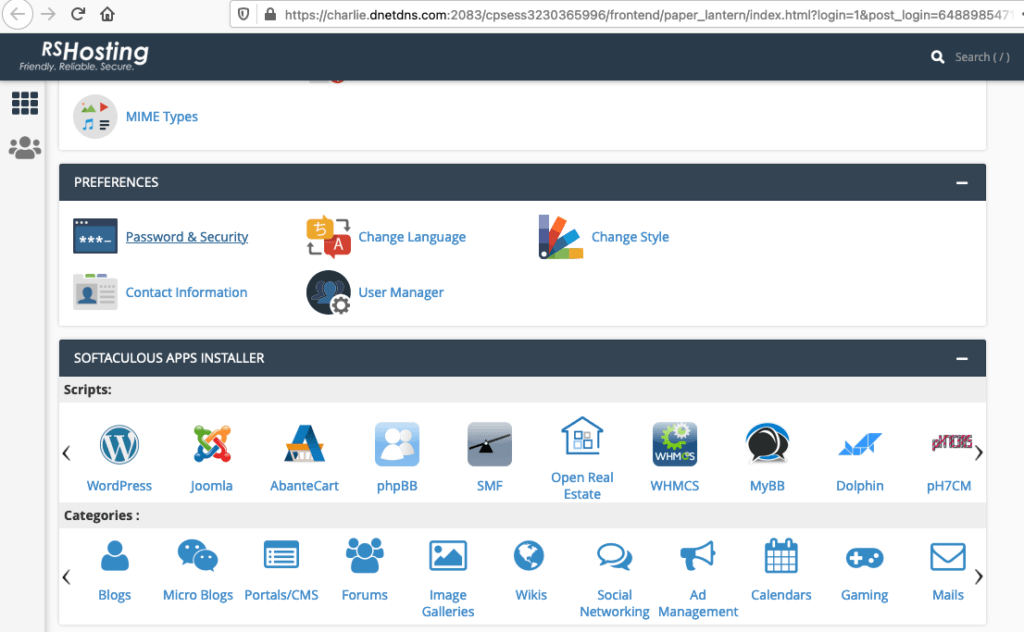 ---
4. Click on "Install Now" button, and you will be taken to next screen where you need to enter your website information :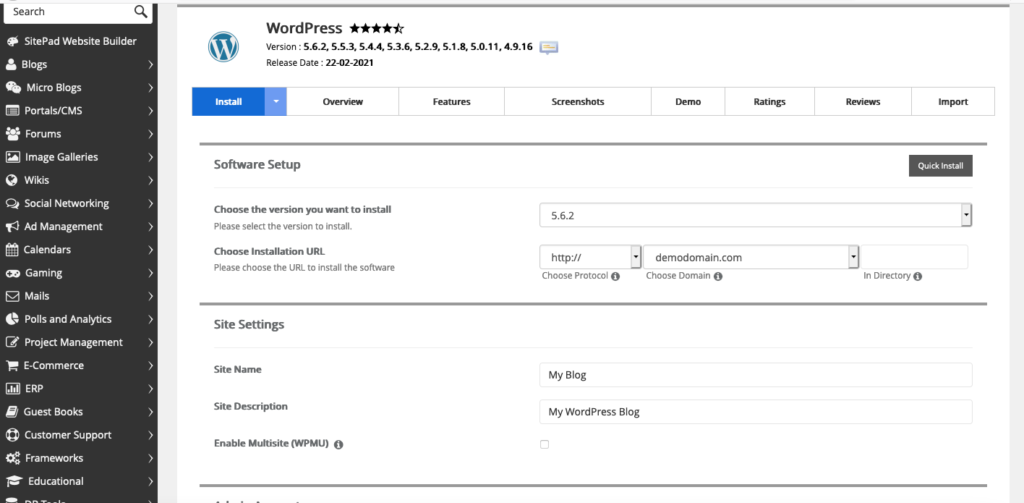 ---
Choose your desired WordPress version. It is highly recommended to choose the latest WordPress version for stability and security of your website.
---
Choose Protocol : Choose your desired url protocol from drop down, if you wish to use wordpress with SSL. We at RSHosting offer free SSL certificate with our web hosting services, so you can choose https
---
Choose Domain : Choose your domain (if hosting more than one domains).
---
In Directory : If you want to install WordPress on your main domain i.e under http://yourdomain.com then leave the "In Directory" field blank.
If you want to install it under any subfolder for eg blog, then enter "blog" (without quotes) in "In Directory" field.
Enter other relevant details such as Site name, Site Description, username, password etc. and scroll down to click on "Install".
---
That's it.! Your WordPress website is ready to go live and you can manage your WordPress using /wp-admin/ url which will allow you to gain access to your dashboard.!
Installing LiteSpeed Cache
RSHosting servers come with Premium LiteSpeed web server, which accelerates website speed and loading time.
LiteSpeed also offers its inbuilt caching mechanism that you can configure for your WordPress and make it faster to load in browser. Below guide will help you install LiteSpeed cache for your wordrpess :
1. Login to your WordPress dashboard using your admin login credentials that you configured above. WordPress admin dashboard is typically accessible with url such as:
http://www.yourdomain.com/wp-admin/ where yourdomain.com is the name of your domain.
2. Once logged in, go to Plugins -> Add new plugin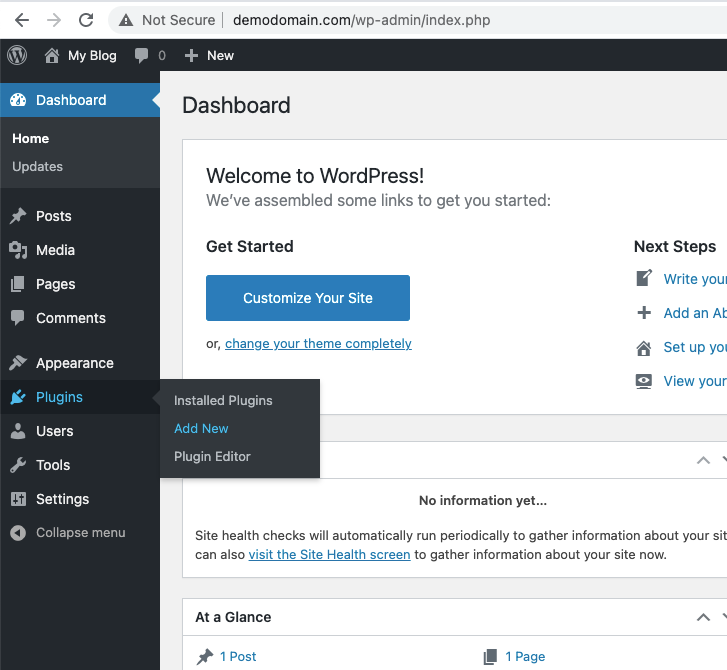 ---
3. Enter the text as "LiteSpeed Cache" and then click on "install now" -> Activate

---
4. LiteSpeed Cache settings are now available to configure from the "LiteSpeed Cache" menu on left hand side !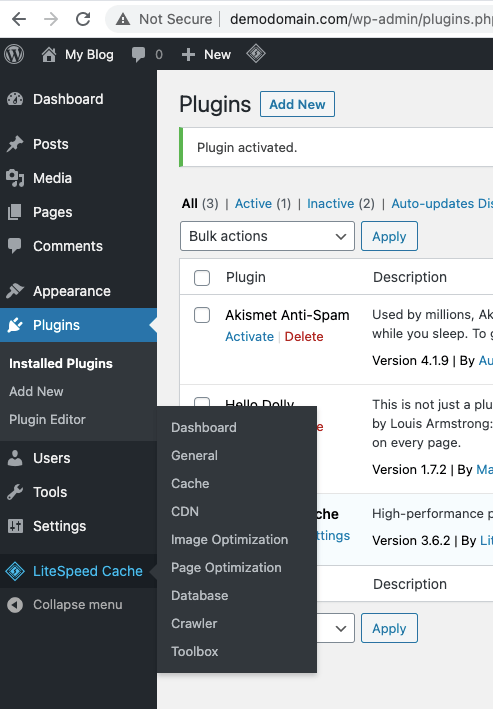 ---
Enabling LiteSpeed cache will enhance your website loading time and also offer you further choice of enabling Quic.Cloud CDN for optimising your wordpress performance. !