What is EPP code or Authorization code for domain transfer?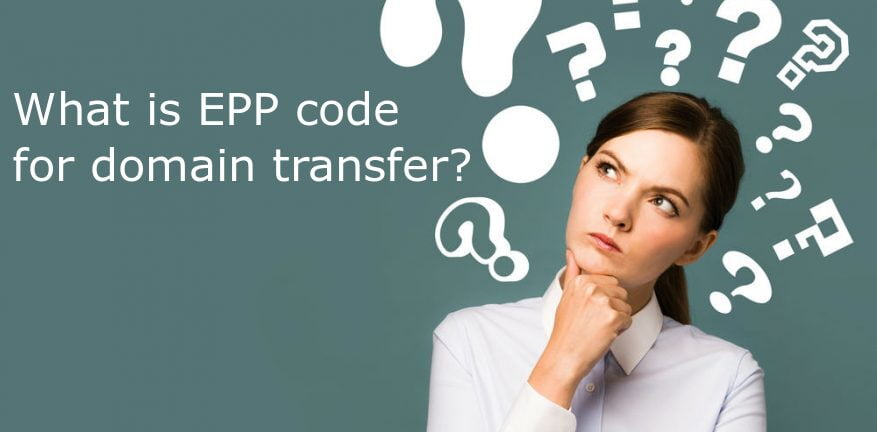 What is Domain Authorization Code ?
In order to understand EPP code or Auth code / Authorization code, we need to first understand how domain transfer works!
Let us consider you have a domain name registered with a domain registrar. 
A domain registrar is the entity or company that manages domain registration for your domain name. A domain name is registered for a minimum period of 1 year and need to be renewed every year if you wish to keep the ownership of your domain name. Or in simple words, your domain registrar allows you with domain renewal, to keep the domain ownership under your authority.
There are several domain registrars out there, who offer domain registration and domain renewals of all major TLD (Top Level Domains) such as .com, .net, .org, .co, .in, .co.uk, .org and so on. Domain registrar also helps you with configuring the nameservers for your domain, helping you to point your domain to your hosting company server.
How do retrieve EPP code?
Your domain registrar will generate a unique code which is like a one time password, valid for certain "x" number of days.
This unique code is also referred to sometimes as "Authorization code" which is generated on request by existing domain registrar. Usually there is a feature in domain registrar portal, that allows to email such EPP / Authorization code to your email address, or generate it using their inbuilt tool.
How domain transfer works?
If you wish to transfer your domain name to other registrar, you need to follow below steps:
Unlock your domain name with your existing registrar
Generate / request for EPP code or also known as Authorization code for your domain name from your domain registrar portal
Contact your new domain registrar and order for Domain transfer by visiting https://www.rshosting.com/portal/
While ordering for domain transfer, you will need to enter your EPP code (that you obtained from your old registrar) and proceed with the order.
EPP code once verified by your old registrar, the domain transfer process is initiated. The time taken for transferring domain from old registrar to us may depend on how soon your old registrar releases the domain name, which can depend anytime from couple of hours to 7 working days.
On successful completion of your domain transfer, you are notified via email, and we will be your new domain registrar from thereonwards!