Get More Visitors to Your Website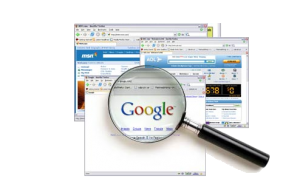 Boost your website's hits with Business Listing. With Business Listing, in minutes you advance your search engine rank and list your website in a popular online directory viewed by thousands every day. Business Listing also provides a new traffic source by driving visitors to your website right from a Whois search.
Make it Easier to Find Your Website
Increase Your Rank in Search Engines
Publish Your Site in a Popular Online Directory
Advertise Your Business in the Whois Directory
List Higher in Search Results
Get ranked higher, over 70% of users find websites through search.
Bring Visitors that Count
Reach visitors who are searching for products and services you provide.
Diversify Your Traffic Sources
Make it easier to get found by putting your website in more places.
Direct Interested Parties to Your Site
Send people searching the Whois database to your site.
Contact Us to get a quote for including your website for Business Listing.