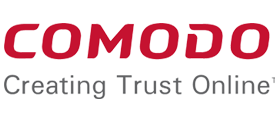 Comodo is one of the most recognized brands in online security, offering flexible and affordable certificate options that fit a wide range of needs. From the cost effective Comodo Essential certificate to Comodo's fully featured EV option, there is a Comodo certificate to fit any site that needs encryption.
Get the best security, the green bar, and complete browser compatibility with the most recommended SSL – Comodo EV SGC
Existing UK customers who have their account with us in UK datacenters, need to signup as a new customer to our US billing system, in order SSL certificates. You can signup as new customer by simply trying to order SSL certificate as new signup.
Close
| Choose Your Comodo SSL Certificate | Comodo Essential | Comodo Instant | Essential Wildcard | Premium Wildcard | Comodo EV SSL | Comodo EV SGC |
| --- | --- | --- | --- | --- | --- | --- |
| Price per year | $60 | $99 | $149 | $299 | $249 | $249 |
| | Order Now | Order Now | Order Now | Order Now | Order Now | Order Now |
| Validation Type | Domain Validation | Organization Validation | Domain Validation | Organization Validation | Extended Validation | Extended Validation |
| Trust Level | Standard | Delux | Delux | Deluxe | Premium | Premium |
| Brand Recognition | Moderate | Moderate | Moderate | Moderate | Moderate | Moderate |
| Green Bar | | | | | | |
| Warranty | $10,000 | $50,000 | $10,000 | $250,000 | $250,000 | $250,000 |
| Subdomains Secured | Single | Single | Unlimited | Unlimited | Single | Single |
| Issuance | 1-4 hours | 1-4 days | 1-4 days | 1-4 days | 1-4 days | 1-4 days |
| Validity Options | 1-5 years | 1-5 years | 1-5 years | 1-5 years | 1-2 years | 1-2 years |
| Site Seal | | Dynamic | | Dynamic | Dynamic | Dynamic |
| Server Gated Cryptography | | | | | | |
| SSL Encryption | up to 256-bit | up to 256-bit | up to 256-bit | up to 256-bit | up to 256-bit | up to 256-bit |
| 99% Browser Compatibility | | | | | | |
| Browser Security Lock | | | | | | |
| Mobile device compatibility | | | | | | |
| IDN Support | | | | | | |
| EV Upgrader | | | | | | |
| Installation | Quick & Easy | Quick & Easy | Quick & Easy | Quick & Easy | Quick & Easy | Quick & Easy |
| Free Customer Support | | | | | | |
| Auto renewal reminders & early renewal benefits | | | | | | |
| Revocation and Replacement | Free | Free | Free | Free | Free | Free |
| Price per year | $60 | $99 | $149 | $299 | $249 | $249 |
| | Order Now | Order Now | Order Now | Order Now | Order Now | Order Now |