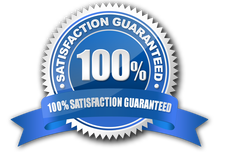 Since the year 2003 RSHosting specialises in offering the most secure, and reliable web hosting services and fully managed dedicated servers hosted in United Kingdom and United States of America. We combine years of experience in the hosting and web development arena with friendly and committed support. We work hard to ensure our customers have a reliable, stable hosting presence upon which to build their businesses or websites.
We provide web hosting services with our servers physically hosted in the United States and the United Kingdom, and only buy our servers from the best available datacenters. Because we are not tied to one particular datacenter, we are able to offer our customers redundancy and support services on multiple networks. We welcome as our clients from all parts of the globe, and believe that the service we provide is a fundamental asset to the success of our customers. We place performance before profit, and continually monitor, upgrade all our servers performance and loads.
We specialize in offering following services which include, but not limited to:
Cheap shared web hosting plans on Linux servers in UK and US datacenters
Reliable reseller web hosting plans on Linux servers in UK and US datacenters
Best Cpanel VPS / VDS (Virtual Private Server) Linux servers in UK and US datacenters
Fully managed scalable VPS CLOUD Server in UK and US datacenters
Fully managed cheap dedicated servers – Linux and Windows in UK and US datacenter
Domain registration and transfer services with 100% control over the domain
Cheap RapidSSL and Geotrust SSL certificates
24/7 live chat and instant email / ticket support etc..
Datacenter, server specifications and testing IP's from respective network
Details on the networks and equipment we use.
Phoenix Datacenter – Phoenix, Arizona, United States of America
Everest Datacenter – Reading, Berkshire, United Kingdom
To test our network, you may ping or traceroute the listed below IP's from respective datacenters:
Phoenix Datacenter – USA : 198.15.109.21
Reading Datacenter – Berkshire, United Kingdom : 91.186.4.248
To test our network speed by downloading files, please click on the below links for respective datacenter test file downloads:

Legal information
Details about the terms and conditions of our service.
» Terms and conditions
» Copyright notice
» GDPR regulations & Privacy policy